Lets take your game off the screen and into reality. Let us convert your digital experience into a real one!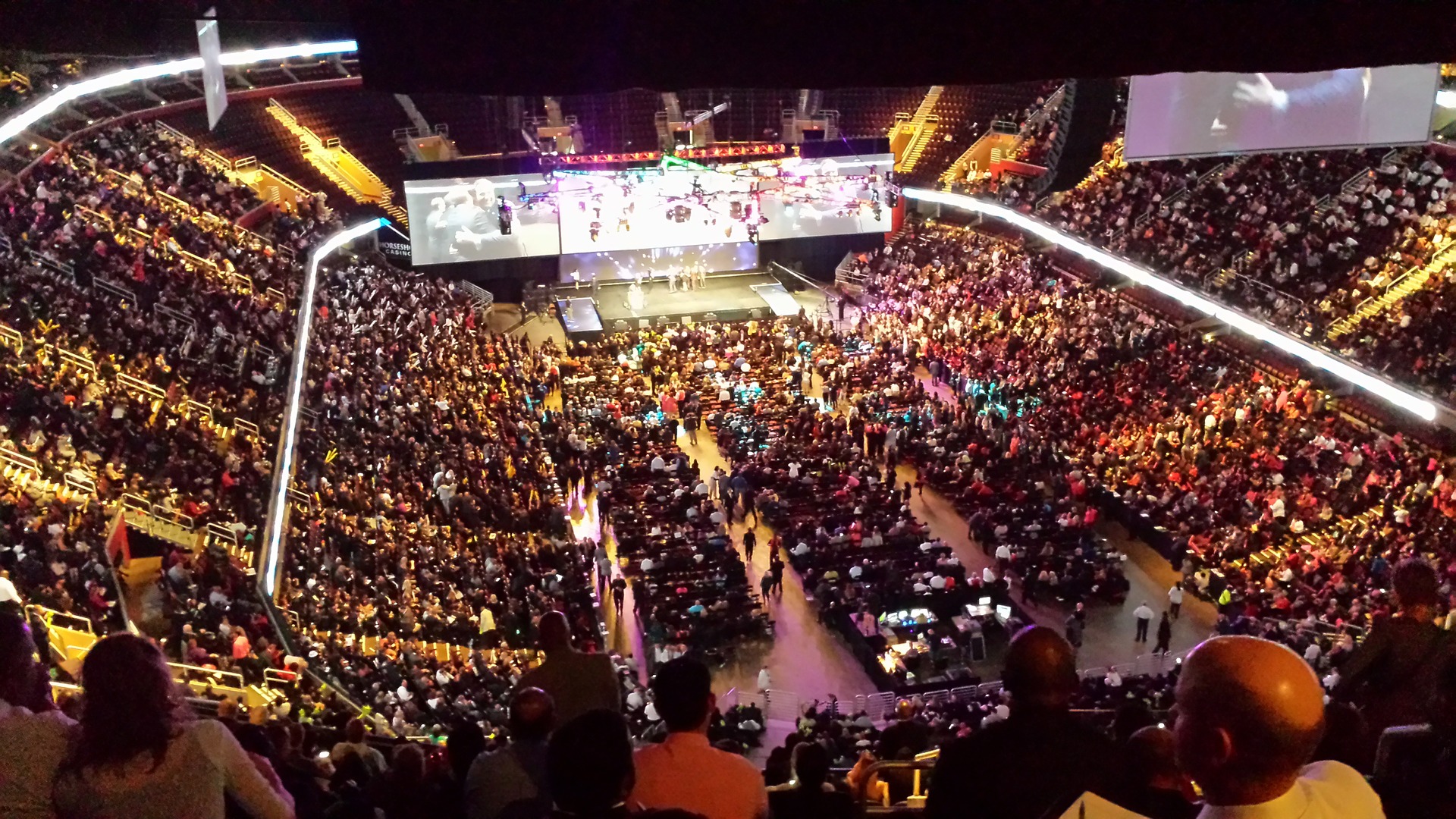 Players know their games.  Being gamers ourselves we have a passion for recreating the video games we have loved for years into a tangible playable experience.
For full scale replication we carefully investigate each of the game's areas creating a CAD overlays and measuring scale to get the most accurate representation possible.  As our designs progress we will be sending the plans back and forth with you and your team for approval before moving on.  This is the best way to assure the quality of our designs, sets and gameplay from start to finish.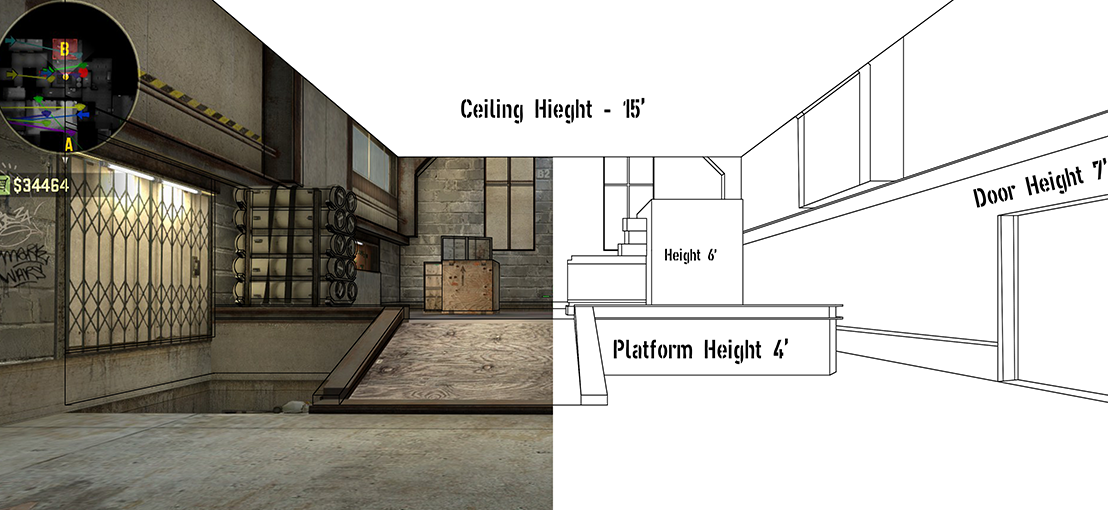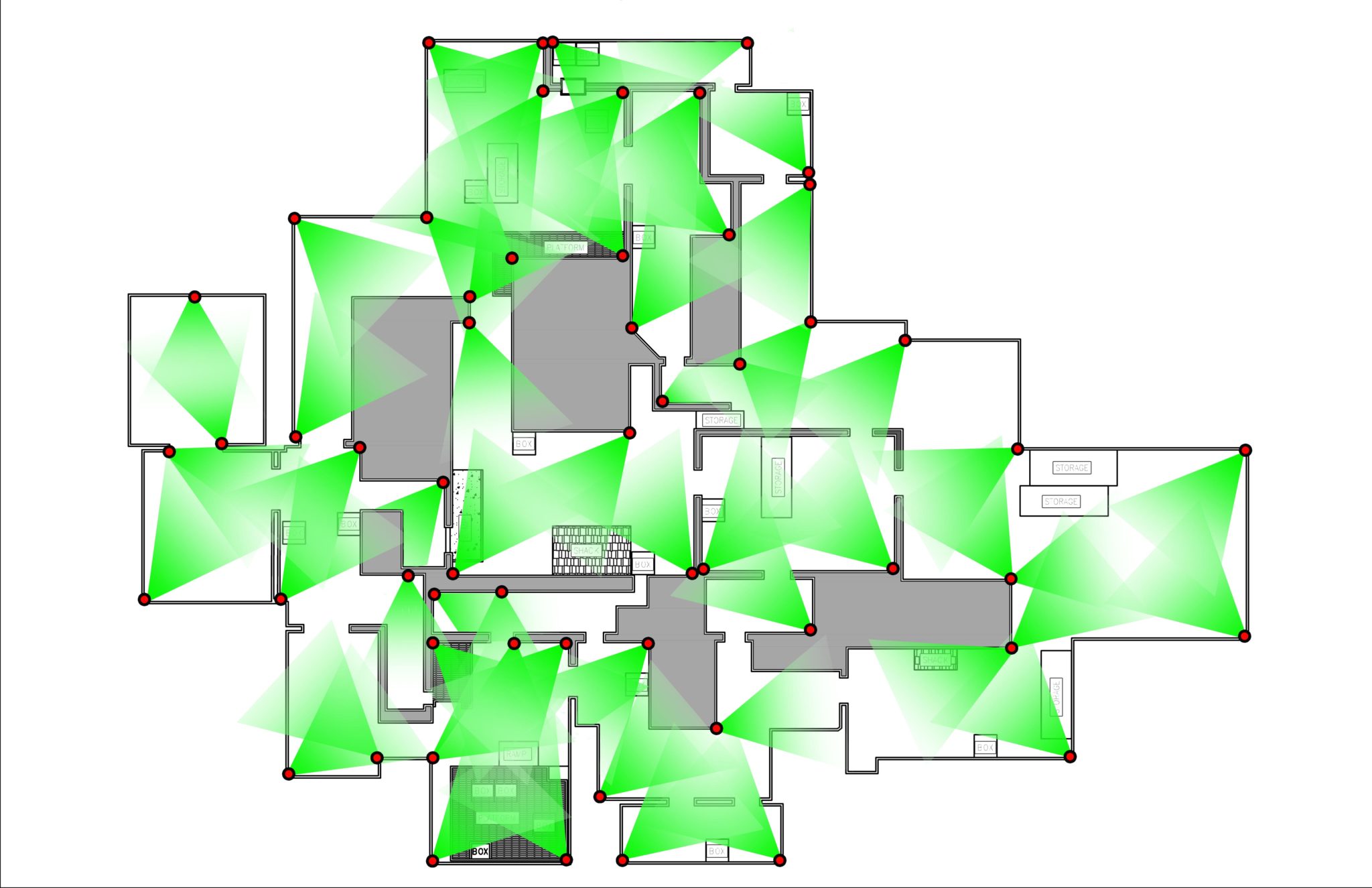 Want to make sure your whole audience catches the action? We can integrate camera, recording or streaming into the project plans.  Capture the action and share the project with your viewers to help encourage attendance and growth year after year!
Here we've reconstructed the map from it's overview image, creating a 3D layout to work with.  
For those of you that are Counter-Strike fans you'll see n the left corners of the map we've accounted for lines, an entry way area, VIP and even exit concessions.